God's Guidance
by Ayis Caperonis
(Stamford, CT, USA)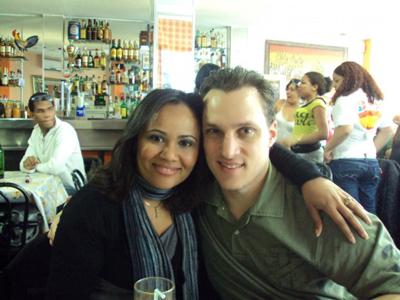 I wanted to share my life story and the one of my girlfriend because it shows what can be achieved with God, responsibility and morality.

I am a brain tumor survivor and by the grace of God managed beyond all expectations to step out from a wheel chair and resume my life. I see double every day, have a nystagmus, poor balance and coordination but have kept on fighting.

Today with my after effects I have managed to accomplish the medically impossible and now have a Masters degree while writing a book of my struggles in the hope of motivating people dealing with adversity.

My now fiancée was met on the internet while I was in New York City and she in Madrid, Spain. She is from the Dominican Republic and was working there. Her life story was really impressive as she grew up in utter poverty and with God, responsibility and morality in her life managed to defy the odds of success.

She was first in her small village receiving a full scholarship to university in Santo Domingo where she studied Computer Engineering. Finishing first of her class again she received a full scholarship handed personally by the president of her country to go study anywhere in the world! After a few trips I moved with her for a year and a half and the rest is history!

I would be very appreciative if you could help me and mention my book!

Stepping Over Myself: Finding My Way And My Life After A Brain Tumor

Thank you very much!